About the Webinar
Do you feel stuck in a career you really don't love? Do you wish you were earning more (and know that you're worth it!)? Do you need or want a more flexible job (imagine working remotely from anywhere!)?
Whatever situation you're in now, you've probably thought about a career change. But, if you don't know how to make the switch, you might think that finding a job that's fun and interesting, pays well, and fits with your life might just be a fantasy.
The three experts in this webinar are here to show you the truth – you can turn your career dreams into reality. To prove it, they'll share their own career change stories with you and also walk you through what you need to do to start your own career change today. You'll find out the practical steps to take now to make yourself a top-rated job applicant and land that amazing position you've been hoping for – all in just a few short weeks.
You'll Learn:
What skills will give you the best shot at a career transformation
What the most effective ways to network are
How to market yourself to stand out in a new industry
How to have a successful job search, even if you're working full-time
Webinar Guests
GEORGENE HUANG
Co-founder & CEO of Fairygodboss
Georgene created Fairygodboss, the largest online career community for women, to offer free career advice, company reviews, and support to job seekers. She worked in law, finance, operations, and even venture capital before she discovered that entrepreneurship was the right path for her.
KATEL LEDU
CEO of A Book Apart & podcast host of No, You Go
Katel manages A Book Apart, a successful independent book publisher for "folks who work on the web". Katel previously worked for National Geographic as their director of photography but moved into the book business when she decided (after taking a Skillcrush class!) that she needed more from her work.
ASHLEY STAHL
Career coach, author, investor & podcast host of You Turn
Ashely runs the Job Offer Academy (formerly called the Limitless Career Lab), a course that helps women with the job hunt, and she's also invested in the ghostwriting house CAKE. She started her working life as a defense contractor but, when she realized that wasn't the right fit, she found fulfillment in supporting and preparing people to look for jobs they love.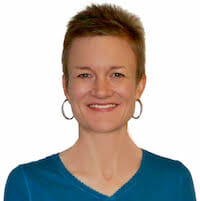 Kelli Smith
Kelli is our Operations Manager here at Skillcrush. Plus, she's an early alum of Skillcrush 101 who made her career change into tech in her mid-40's! Kelli started with us as our Customer Support Manager and has also taken advanced web development classes and been an organizer in the Helsinki Rails Girls chapter.

In addition to helping the Skillcrush team and our wonderful students, Kelli loves podcasts (especially ones about tech, of course!), Corgis, emojis, and, most of all, catalan-style line dancing – as a true Texan living in Finland would!